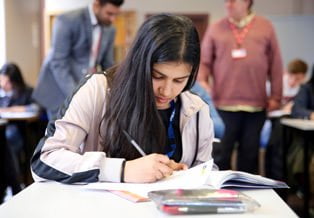 Co-Principals:
Mrs Tharshiny Pankaj, BSc (Hons)
Dr Selva Pankaj, FRSA, FCMA, CGMA, MBA, Hon EdD, Hon DLitt
Address:
167 Imperial Drive
Harrow
HA2 7HD
Tel:
Latest College News
Click + for details
About Regent Independent College
Regent is an independent school & sixth form college located in north-west London. The College was established in 2000 to provide a co-educational, non-selective education for students from 14 years upward. It is part of Regent Group, which is an educational group which specialises in higher education but also operates a nursery, a tuition centre, leadership courses and two school/sixth forms.
Not only does Regent have a very good name in the area, receiving many recommendations from former students and parents, but Regent prides itself on taking a very wide range of students, from different educational backgrounds with a variety of educational histories, who are looking for a college which is both caring and understanding and which can meet their individual needs.
Our Courses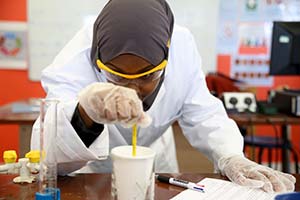 Regent Independent College offers a range of courses for students aged 14-19.
This includes traditional two year GCSE courses, intensive one year GCSE courses for those looking to repeat their GCSEs in order to improve their grades, and A-Levels in the major subjects, both in a traditional two year format, and in a one year intensive format for those who are repeating the year to gain entry to some of the more competitive universities.
Our Team
The Regent team includes some of the most experienced teachers in the tutorial college sector. Many of them have been teaching for decades and many also have years of experience working as examiners for the boards. The team is led by the Co-Principals, Mrs Tharshiny Pankaj and Dr Selva Pankaj who are supported by a team of administrative and support staff.
Student Life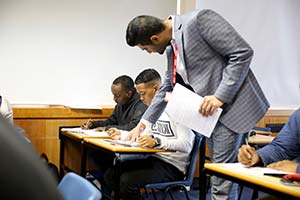 As well as attending timetabled lessons, students are also expected to work in supervised study when they are not in class. Students also have personal development sessions or PHSEE depending on their year group built into their timetable.
Students must also attend whole-school assemblies each week where important updates on school matters are circulated to students and students are introduced to a range of topics regarding life in Britain and given the chance to contribute to school life.p built into their timetable.
Regent is a small College and is often recognised as being particularly friendly. Students interact between classes and year groups and tend to form strong bonds with the team of staff.
Our Results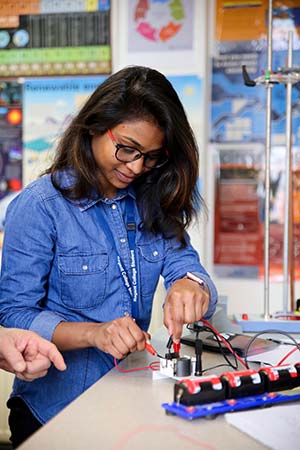 Regent has a history of strong exam results. The most recent set of public examinations in the summer of 2019 generated the following results:
A Level
A* - A : 10%
A* - C: 38%
Pass rate: 85%
GCSE
A*-C / 4 and above: 79%
A* - A / 7 and above : 26%
Almost all our students go on to university via UCAS, for which thorough advice, information and guidance is given. The universities to which our students proceed vary, as do the courses they choose but they include some of the most popular universities such as UCL, Nottingham, Kings, Birmingham and Aston. The most commonly chosen courses include Pharmacy, Optometry, Business Management and Computer Science though students also gain places for some of the most competitive courses such as Medicine and Dentistry.
Admissions
Please contact us (see details in left-hand panel) and we can arrange for you to visit the College, meet the team, discuss courses and subject options and tour the facilities.