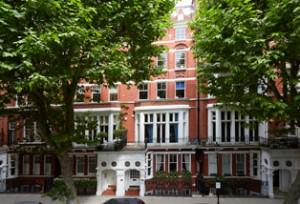 Principal:
Sally Powell BA PGCE MPhil DPhil
Address:
23 Collingham Gardens
London
SW5 0HL
Tel:
FAX:
(020) 7370 7312
Latest College News
Click + for details
About Collingham
We are an independent, co-educational GCSE and Sixth Form college, located in Kensington, founded in 1975.
We specialise in retakes and restarters and our aim is to enable individuals to discover their strengths, set their own goals and develop their potential and confidence. At the same time, we are uncompromising in our commitment to academic standards, personal integrity and the development of a sense of responsibility. We provide expert tuition, a clear structure of work and a supportive, adult environment.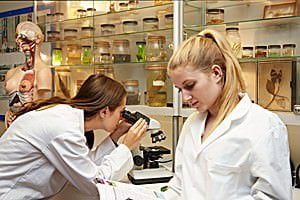 We recognize that there is no such thing as the average student and our timetable is flexible enough to accommodate the requirements of each individual. Key to this are our small class sizes which allow students to receive specialised individual attention in seminar-style lessons. The average class size is five, and there are no more than eight students in an AS or A Level class, nine at GCSE. Most of our students are between 14 and 19 years of age and those who join for GCSE generally continue with AS and A Levels.
After completing their A levels, the overwhelming majority of Collingham students move on to university study.  We are particularly proud of our record of securing them places at universities of excellence.
Care / Flexibility
All students at Collingham have a personal tutor responsible for their welfare. The personal tutor monitors progress, provides a sympathetic ear and can give advice on both academic and personal matters. The job of the personal tutor is mostly one of guidance and encouragement, but also firm direction. Personal tutors are in constant touch with subject tutors and maintain close contact with parents.
Support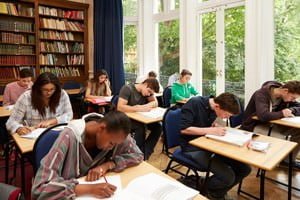 Some students need extra support to get the most out of their studies. At both GCSE and A level, Study Skills are taught as a matter of course, but we can arrange extra help with this and we have our own dyslexia specialist. Our EFL tutors help overseas students who also need an English Language qualification for entrance to university.
Good to hear from parents
"May I say how delighted we were with the results our son gained at A Level which are a credit to you and your staff.  The work that your tutors devoted to getting him across the line and into his first choice university is hugely appreciated. I'm also grateful to all those who convinced him of the value of good old fashioned hard graft!"
To find out more about Collingham email us via london@collingham.co.uk