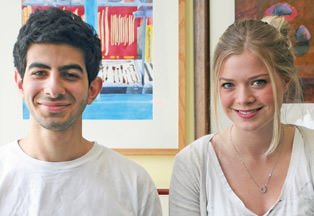 Principal:
Virginia Maguire BA MA MLitt
Address:
86 Old Brompton Rd
Kensington
London
SW7 3LQ
Tel:
+44 (0)20 7584 1288

Latest College News
Click + for details
Our College
At Westminster Tutors we take pride in our long-standing reputation for providing top flight tuition, and we take pleasure in giving each of our students the individual attention that allows them to flourish.
We are one of the oldest tutorial colleges in the country (established in 1934) and we are immensely proud that Ofsted has recognised our ongoing pursuit of excellence by awarding us "Outstanding" in all six judgements in a recent inspection.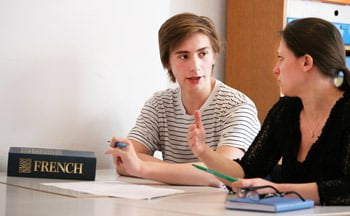 We provide a warm, friendly and tolerant atmosphere in which all of our students are welcomed and valued. Along with doing this, our core aims are to enable all of our students to achieve examination results that reflect their full potential, and to provide the expert guidance which helps secure them a place at the university of their choice.
In short, we aim to bring out the very best in our students, and to set them on the path to a happy and successful future.
Our Tutors
Since 1934 we have built our reputation on our tutors and they remain our greatest asset today. In their recent review, the Good Schools Guide writes of Westminster Tutors 'in the quality of its staff it rates as a Titan'.
Virtually no other school can contend with our list of tutors and we attract and retain the best in their fields. Around a third of our teachers are Oxford and Cambridge graduates, another third are working towards or have PhDs, and almost all have furthered their studies to Masters level as well as having 2:1 or first class undergraduate degrees from a Russell Group university.
It is our policy to offer a balance of the brightest and best graduates from the top universities with highly qualified teachers who have many years of experience. This enables us to make a personal match for each student, taking into account their academic goals and the teaching approach which will bring out the best in them.
Our Teaching Approach
What makes Westminster Tutors really special is that we remain true to our tutorial college origins, either teaching one-to-one or in very small groups of two or three students.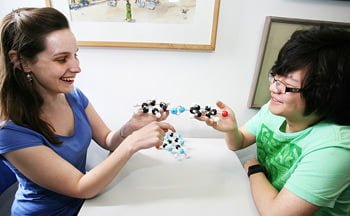 We also offer an exceptional degree of flexibility in what we teach. All GCSE and A level exam boards are taught and, with the guidance of their tutors, students are able to select the syllabus and options that best matches their abilities and interests.
For students joining us midway through a course or for retakes we offer a seamless transition continuing them on the same syllabus, and we never put students studying different exam boards or units in the same group.
Our Success
Here are just a few of the things that make us a truly outstanding college:
In 2018 we have come out at the top of the DfE Performance Tables for A Levels in Kensington and Chelsea
In 2017 we had our best ever A level results with 42% A*-A grades, 83% A*-B grades and 95% A*-C grades
In 2017 70% of our students placed at Russell Group/ Ivy League universities and 87% placed at their first choice universities
"I cannot thank you enough! Arif and I are over the moon! Such a different story to when we met you last year, with Arif having given up. He is thrilled with his grades. I know that he has worked hard, but so have you and your wonderful team. Please pass on our gratitude to everyone." Parent of A Level retake student, going on to Nottingham University
"My tutors have been fantastic and a source of inspiration. I have truly enjoyed every class I have had. You have gold in your hands and I hope Westminster Tutors will remain small and personal." A Level student going on to do commercial pilot training
"Good news! She did it! We finally rang Cambridge on Friday evening. Thank you for all your help and please pass on my thanks to all your colleagues; she couldn't have done it without you all. I'll be in touch with daughter number two in due course." Parent who has sent three daughters (all successful) for Oxbridge preparation at Westminster Tutors