Every month we feature the story of a CIFE student; highlighting the wide range of backgrounds of CIFE sixth form college students. The key thing that CIFE students share is the desire for the best possible education to help them achieve their goals.
February 2019 - Westminster Tutors
Ellie Eden joined Westminster Tutors from a girls' day school in London. She had achieved excellent GCSE grades but wanted to take her A levels in a more mature, collegiate environment.
With a love of animals and a keen interest in conservation, Ellie is taking A levels in Biology and Chemistry. To give her additional stretch, her Geography teacher elected to deliver the Geography Pre-U instead of the A level, and between them they devised a unique fieldwork project relating to rhino conservation in South Africa, for which she collected data while volunteering for six weeks over summer. In contrast, Ellie reports that fellow students from her former school had a standardised fieldwork project studying pond algae in the Serpentine ...
Apart from gaining an extraordinary range of work experience, from national parks in the US, to the ZSL/London Zoo, to South Africa, Ellie has in recent months really taken a step out of her comfort zone, sharing the position of Head Girl at Westminster Tutors, a leadership role tasked with organising events and bringing together our diverse student body. We expect Ellie to continue to flourish as she looks forward to studying Conservation Biology and Ecology at a top university next year.
January 2019 - Ashbourne College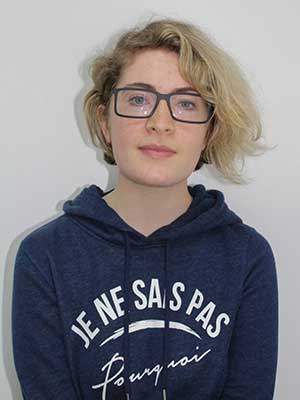 For the academic years 2016/17 and 2017/18, Charli Eglinton was a music scholarship student, being awarded a 40% scholarship for her outstanding academic performance and talent. She left Ashbourne Independent Sixth Form College with 3 A grades in Music, Film Studies and English Literature. She did not take up a place at university because she could not identify a course that resonated with her many creative interests in writing, film production and musicals. At the time of writing she is very, very excited about her new job as an assistant in a film production company.
Charli advises that her initial anxiety about taking a place at a 'posh' private college was soon overcome because of the ease with which she made friends as well as the stimulation and enthusiasm of her teachers. She grew in confidence because of the grown-up approach to education found at Ashbourne which led to her embarking on her current non-traditional career path.