Every month we feature the story of a CIFE student; highlighting the wide range of backgrounds of CIFE sixth form college students. The key thing that CIFE students share is the desire for the best possible education to help them achieve their goals.
January 2019 - Ashbourne College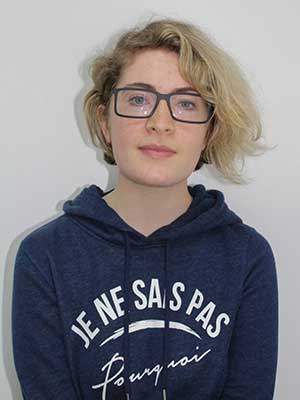 For the academic years 2016/17 and 2017/18, Charli Eglinton was a music scholarship student, being awarded a 40% scholarship for her outstanding academic performance and talent. She left Ashbourne Independent Sixth Form College with 3 A grades in Music, Film Studies and English Literature. She did not take up a place at university because she could not identify a course that resonated with her many creative interests in writing, film production and musicals. At the time of writing she is very, very excited about her new job as an assistant in a film production company.
Charli advises that her initial anxiety about taking a place at a 'posh' private college was soon overcome because of the ease with which she made friends as well as the stimulation and enthusiasm of her teachers. She grew in confidence because of the grown-up approach to education found at Ashbourne which led to her embarking on her current non-traditional career path.