Our students come in as many shapes and sizes as you can imagine. Some are very strong academically, aiming at top-ten universities and careers in medicine, law etc, while others come to CIFE colleges with more modest records. Both benefit from the individual attention and expertise of CIFE college teachers. These student profiles show you a cross-section of CIFE college students.
Some of our students want to focus entirely on study while others want to play a full part in college life. At CIFE colleges both are entirely acceptable. And finally, our philosphy of taking people as they are makes the very best of the range of backgrounds and nationalities you will find in a CIFE college. This all makes CIFE student profiles pretty diverse!
Olubunmi A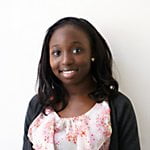 Two-year A-level course: Physics, Mechanics, Computing, Pure Maths
"The college has a very relaxed atmosphere so I settled in quickly. Most important for me is the dedication of the teachers and the effort they put in to making sure you learn the best way. My tutor gave me the best chances and good advice on what to do next and allowed me to develop the skills to make me choose what those next steps were going to be.
Oh yeah, my college's Online icentre is one of THE most useful things to me because it has everything on there that you will need, especially when it comes to revising."
Tian S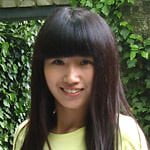 Two-year A-level course
Tian, from China, proved herself a highly motivated and committed student. She demonstrated a wide range of interests, including participating in the college debating society and the Global Issues Forum.
Tian also had the rare opportunity to represent the college at the Global Young Leaders programme in Washington. Participation in this programme led to an invitation to President Barack Obama's inauguration ceremony.
Tian gained 5 As in A level History, English, Economics Mathematics and Further Mathematics. Tian went on to study Law at University College, London.
Anna P
GCSE then two-year A-level course
Anna joined her CIFE college from The Hellenic College of London. She took her GCSEs in one year, achieving 7 A*s and one A. In the Sixth Form she studied 5 A levels: English Literature, French, Classical Civilisation, Economics and Mathematics.
Anna obtained 5 As (including 100% scores in 5 units in English Literature, one unit in Economics and one in Maths). Anna was awarded a CIFE prize for academic excellence in all her subjects.She gained a place to study Law at the London School of Economics.
Utku A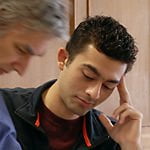 One-year A-level course: Biology, Chemistry, Physics, Maths
Gained AAAA, now studying Medicine
From Cyprus by way of the United States, Utku was a truly outstanding student, completing 4 A levels in one year of study.
"What sets this apart from the other sixth form colleges is the high degree of flexibility it offers in helping the students shape their own futures. In a close-knit community that values and encourages diversity, it fosters academic and social self-development, making the transition to university life seem all but effortlessly smooth. I cannot overemphasise how instrumental my college was in helping me realise my aspirations."
Crystal van O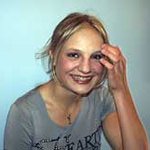 One-year A-level course:
Crystal took A levels in French, Economics, Mathematics and AS level Biology. Her total scores in her A level subjects were: French 576/600, Economics 513/600 and Maths 569/600 - including scores of 100% in five units.
Crystal was awarded a CIFE prize for academic excellence in all her subjects. Her achievements are all the more impressive given that she is only 16 years old and took all her A level courses in one year. She secured a place to read Economics with Management at Oxford University.
Oscar M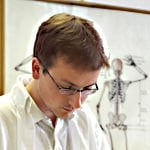 One-year A-level course: Biology, Chemistry, Physics, Maths
Now studying Medicine
"It's difficult to condense a year in a few sentences but I'd say that this has been the most open-minding year ever. What I enjoyed particularly was the opportunity to meet people from all over the world in a warm atmosphere, due to the small size of the classes. The tutors were always here to help you and boost your motivation throughout the year, which meant a lot as a one-year-course can be challenging.
The location of the college is also exceptional; right in the middle of London, a vibrant and cospomolitan city with amazing parks, theaters, pubs and nightclubs. Without the confidence I gained, I'd never have had the openmindedness to take a gap year in China!"
Isobel R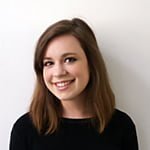 GCSE course
"I had been looking around for a sixth-form college but when I found that my college has a GCSE department, I thought I would go for a refreshing change. I was surprised at how easy and quickly everyone settled in.
It really is different to other schools in the way that people can just be themselves and has a buzz about it that is unique. The combination of enthusiastic, friendly teachers and students from all over London makes it such an interesting place to be. I can't imagine many other schools or colleges making education so enjoyable.
Class sizes are relatively small with like-minded people, so the atmosphere is relaxed enough to learn at your own pace and feel comfortable about asking questions. The freedom you are given not only makes the time more enjoyable but also I have learnt to take responsibility for my own studies."
Emily D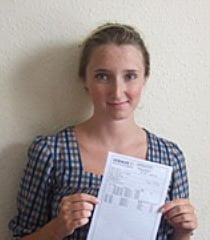 Easter revision course: Chemistry
"Having only scored an E grade in AS Chemistry the previous year, I looked pragmatically at what went wrong. When I attended an Easter Revision course, I learned how to condense vast quantities of notes into manageable revision chunks. I received a massive amount of testing and exam practice in a short period of time.
It was this three-step approach of concise revision notes, timed examinations and then going through it with a Chief Examiner's mark scheme which was the main reason I achieved an A grade last summer. Easter Revision is a great way to cover the whole A-level and to focus your attention on the right areas of study in just one intensive week."