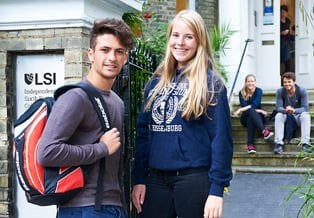 Principal:
Dr Seán Buckley
Address:
Heath House
13 Lyndhurst Terrace
London
NW3 5QA
Tel: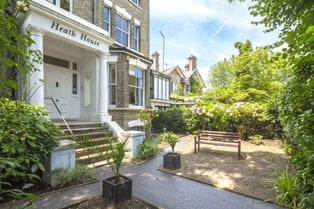 LSI Independent College, part of LSI Education, provides high quality, fully accredited A level and university preparation programmes. We prepare UK and international students to gain entry into some of the UK's most prestigious universities. Over the last 50 years, LSI Education and our academic staff have garnered first class reputations in the education community, through our long-standing commitment to our students' academic success and personal development.
Why Study With LSI
LSI will help you achieve your best possible A level results through intensive structured teaching in small classes, knowledgeable and committed teachers, regular progress testing and individual study plans. In addition, we monitor and support each student through one-to-one tutorials and supervised self-study programmes. A key strength of LSI is the expert UCAS support and guidance on offer.
The LSI Campus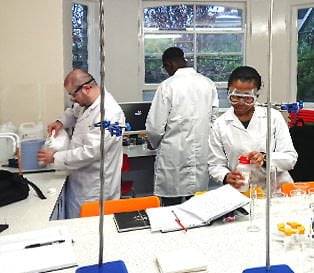 All courses at LSI Independent College are based in our beautiful and spacious Victorian building in the leafy borough of Hampstead. LSI's location provides a tranquil environment in which to study, in one of the most beautiful parts of London. The college has excellent transport links and is only 20 minutes from the heart of London, by tube or by bus.
Classrooms are fully equipped with technology including internet, computers, large screen TVs and interactive whiteboards. We also have a specially designed laboratory for our science programme. The campus has a dedicated student lounge and a beautiful garden that can host college events in the summer, providing the perfect environment to foster a strong student community.
The LSI A level Programmes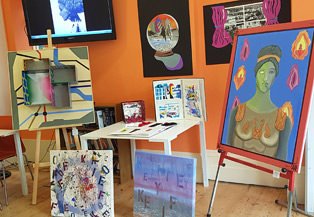 At the heart of our academic programme is engaging and dynamic teaching that motivates and challenges our students. Our teaching methodology is based around interactive classes where each student is an active participant. Our small class sizes, generally no larger than 8 students, engenders full participation, ensuring students not only engage, but actively contribute to programme development.
Programmes on offer are 2-year A levels, 18-month A levels and 1-year intensive A levels. We offer the following subjects but others can be catered for on request:
Art,  Biology, Business, Chemistry, Computer Science, Economics, English Language and Literature, English Literature, French, Geography, German, History, Latin, Mathematics, Further Mathematics, Media Studies, Physics, Politics, Psychology, Sociology, Spanish
In addition students may take the Extended Project Qualification (EPQ).
Preparation for Oxford and Cambridge Universities
Our Oxbridge Preparation programme is designed to support our most able students in gaining admission to Oxford and Cambridge Universities. We offer guidance through every aspect of the application process, starting with which course and a college to aim for, through to understanding the systems in place, culminating in the interview itself.
Our Oxbridge Preparation includes:
Intensive academic preparation – Our small class sizes ensure that every student is given the support and guidance they need to realise their objectives. Students on the Oxbridge Preparation programme will be given a personalised study plan, which is integrated into the general programme.
Personalised study plans – Students receive one-to-one tuition with the Director of Studies and are set an individual study plan that extends beyond the regular scope of the A level curriculum. Not only does this additional study encourage students to get the best possible A level results, but it also allows them to explore the subject in greater depth.
Interview practice – Students are given rigorous interview training, either individually or in small groups, to replicate the Oxbridge interview process and make students comfortable in this environment.
Pastoral Care
At LSI Independent College we pride ourselves on the safety, happiness and well-being of our students. Student welfare is a fundamental part of our programme, which we recognise as being as important to our students' development as the academic programme.
cife Scholarships
LSI is a small and friendly college based in Hampstead, London, mainly offering A Levels. It benefits from small class sizes, teachers who are experts in their subjects, excellent facilities and excellent pastoral care. A particularly strong emphasis is placed on the well-being and welfare of each individual student, along with a focus on helping each student to achieve the best he or she can academically. Every year we are able to offer a small number of scholarships to students with strong academic potential. One of these scholarships is a CIFE scholarship and we are very pleased to be working with CIFE in relation to this.
Please do not hesitate to contact the Principal to check on your eligibility and on the availability of the CIFE scholarship.