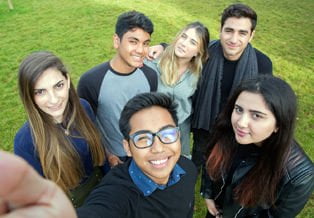 Principal:
Dr Craig Wilson Dphil, MChem, PGCE
Address:
1 High Street
Chesterton
Cambridge
CB4 1NQ
Tel:
01223 314 431
CATS College Cambridge
With a new purpose-built state-of-the-art school, CATS are delighted to offer you some of the best learning facilities in the UK, with the highest academic standards, first-class welfare support and a wide range of activities provision all tailored for international students. Cambridge is a beautiful, friendly city steeped in history, renowned as a centre of learning for over 800 years. This forward-looking campus is located in the city centre, close to the beautiful riverside and shopping areas of Cambridge.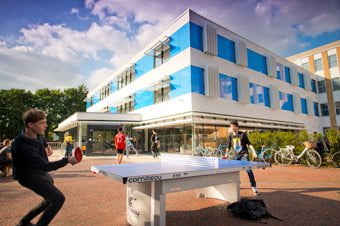 CATS will help you focus on success and seize opportunities. CATS encourages ambition, recognises potential and gives you the opportunity to stretch your abilities in an atmosphere that is safe and supportive. Whatever your intended career is CATS will provide a unique level of support, including additional tuition when needed, as well as professional expertise in university placement and careers guidance.
We have created flexible learning spaces to encourage collaboration and academic excellence. Shared social areas ensure our students are made to feel at home from day one.
We want to grow an exciting and happy international community. Our live-in house parents provide the highest standard of safety and pastoral care.
CATS College Cambridge strives to combine exceptionally high-quality teaching with a deep understanding of each student's individual needs. With a focus on both academic and personal development, the school offers students a supportive yet challenging learning environment, allowing you to thrive within the classroom and beyond.