This article on A level retakes was last updated in July 2020, and is intended for students receiving results in August 2020.
This article takes you through the FAQs about A level retakes - just click on the + to expand the questions you are interested in. There's a section on GCSE retakes too.

And if you want to talk options through just contact cife or a cife college. We're the experts!
What's the point of retaking A levels?

The main reason why it can be worth the trouble, time and expense of retaking is to get onto a degree course which needs better A-level grades than the ones you've got. Going to university is expensive and it's important to make sure that the money you will pay out for three years of higher education gets you the best possible degree. Students often comment that pride is involved too: "I don't want to compromise my plans and I want to prove that I'm better than the grade I got".
Is retaking a good idea for me?
Retaking A levels is a serious option if you haven't got the grades for the course of your dreams,
and
you are confident you can improve on the results you've already got. Our
page on retake courses
gives a detailed guide to how to decide whether retaking makes sense in your own case.
Universities are allowed to admit more students with high grades. If you can get those grades your prospects of getting a place at a very good university have never been better, and the benefits of retaking become greater.
Do universities accept A-level retakes?
Yes, in almost all cases. A few will increase their standard offer, but most appreciate that students who retake are highly motivated and, because they have overcome disappointment, retake students work harder.
Getting an offer as a retaker is tougher for very competitive courses – medicine for example, or law at Russell group universities. cife colleges can give you objective advice on what is and isn't possible, and on how to submit an effective new UCAS application.
As a first step, ring up the admissions officers for the degree courses you want, and ask them whether they would consider you with retakes. Be ready to discuss why you missed the grades and why you know you can do better. They should welcome your enquiry and give you an honest answer.
Will I improve my A-level grade?
Most students who retake A levels improve, and it's not uncommon for a student to get several grades higher.
If you know why you didn't get the grade you wanted (for example, you were ill, or you didn't work hard enough, or you panicked during the exam) you can make sure that doesn't happen again when you retake. If your teachers tell you you've got the ability to do better, you probably will. Our page on retake courses goes through how to work out whether retaking will bring you better grades.
It might help to get an independent opinion too. Take examples of your work to a cife college to get a frank and independent view of your potential.
What about getting an exam remark?

No student requests for A level or GCSE remarks will be possible for the summer 2020 grades. This year, the only grounds for a Centre Assessed Grade appeal will be if a school or college considers that an administrative error was made by them when submitting grades, or that an administrative error was made by the awarding body.
Do I have to spend a whole year studying to retake?
Unusually for the May/June 2020 exam series, there will be an opportunity to retake A levels in October 2020 and GCSEs in November 2020 for Centre Assessed Grades. It's then possible to take time out for a few months before re-starting study in January 2021. Easter 2021 is likely to be too late to get back on track and make the improvements you want.
Each person's case is different, and the pros and cons of retaking can be difficult to work out. cife colleges are happy to talk options through to help you map out your best strategy.
One thing is really clear: you need to come up with a plan as soon as possible after you get results. As mentioned below, UCAS applications need to be made well before Christmas, even if you're not starting study again until 2021.
Where can I retake A levels?
Joining a
cife
college course specifically designed for retakers is likely to be a better option that just repeating your last year at school. An effective retake retake course should take you back through all parts of the syllabus, not just the second-year work. Furthermore, in a new environment, with different teachers, you will see your work through fresh eyes and feel you are moving forward again.
That is what cife colleges are all about.
What about entering for the exams?

If you join a cife college, it will deal with exam entries for you, but if you are studying on your own you will need somewhere to actually take the exams. You can't enter for the exams just by contacting the exam board: you must enter via a 'recognised centre'. Your old school may be willing to enter you for the exam (but don't just assume they will), and most cife colleges can help by entering you as a 'private candidate'. Exam entries need to be made early, by mid February for the summer session. You may be able to enter later than this, but it can get very expensive.
What happens to my old A-level result when I retake?

When you retake A level exams you'll get a new grade which is decided entirely by the marks you get in the retake papers – there's no 'carry forward the best mark' option. You can ask for internal assessment marks (eg practical endorsement grades) to be carried forward so you that you only have to redo the written exam papers when you retake an A level.
Who will do my UCAS reference?
To be effective your UCAS reference needs to cover your past, to explain why the grades you got were not the best you are capable of, and it needs to justify better grade predictions for the future. It may be that your old school can do all this for you, but the most effective reference is one in which your old school and your retake college co-operate in writing a new reference with information from them both.
cife
colleges are very experienced in facilitating this, and it's certainly something to ask them about if you visit to discuss retakes. Check out our '
Six top tips for an outstanding UCAS form
' for more about references.
Obviously your new college can't write a reference if it hasn't taught you at all. This poses a particular problem for students who want to take time out and start retake work at their new college sometime in 2021. Putting in a late UCAS form isn't a good idea, so you will still need to apply for university in autumn 2020, using your old school for the reference. It's vital to know that the reference they give will be supportive and that they are happy to predict the grades you need. Do discuss this with a cife college if you're worried about it.
Can I study something new at the same time as retaking?
CIFE colleges are very experienced and flexible in providing 1-year A level courses. There's no in-principle problem with taking an A level in one academic year, and there are quite a few subjects you can study from scratch alongside retakes. It's difficult to do this in less than three terms though. For further details look at our
information on one-year courses
. Our pages on
individual A level subjects
includes information about taking a subject from scratch in one year.
What's possible with GCSE retakes?
Unusually, in November 2020, exams in all GCSE subjects will be available if students wish to retake after receiving their summer 2020 Centre Assessed Grades. In January 2021, there will be a further exam series for GCSE English Language and Maths only.
Check out our page on GCSE courses for more information about GCSE retake courses.

Our Advice page links to more cife articles.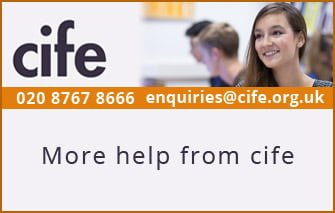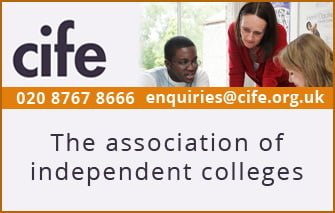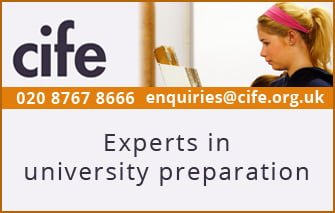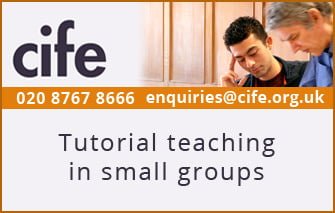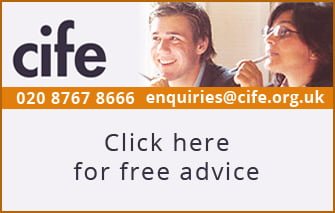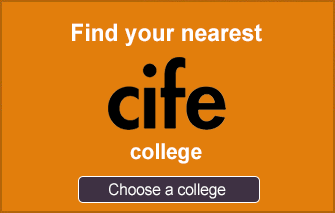 Related pages on this site
A-level retake courses at cife colleges
Need any help?
Please feel free to contact us for no-obligation, independent advice; either by calling us on 0208 767 8666 or by filling in the form below. We look forward to hearing from you.