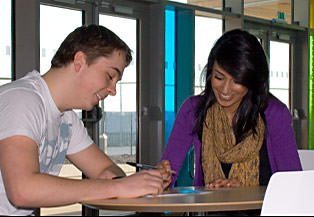 Principal:
Mark Shingleton BA, PGCE
Address:
17-18 Greenfield Crescent
Edgbaston
Birmingham
B15 3AU.
Tel:
Latest College News
Click + for details
Introduction to MPW Birmingham
Founded in 1980 MPW Birmingham is located in Edgbaston, Birmingham and is nestled conveniently between the city centre and Birmingham University. Its approach to teaching and learning combines the best from modern and traditional approaches. As well as preparing students for a wide range of GCSE, AS Level and A-level courses the college also provides support and guidance regarding Oxbridge, Medical, Dental and Veterinary university applications. The college has established a reputation where students enjoy working hard and are given every possible opportunity to fulfil their academic potential in a friendly but focussed environment.
Facilities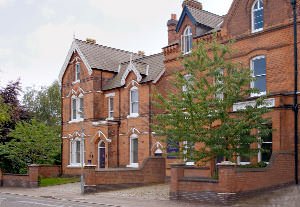 Students benefit from excellent classroom facilities including well equipped science and IT laboratories. In addition to the Study Centre which supports students as they sit weekly mock examinations and carry out private study there is also a spacious student common room which enables students to socialise and develop friendship groups.
Teaching
At MPW Birmingham all teaching is carried out in small groups of no more than eight students. Students should expect to receive a lot of support but should also expect to work hard. There is no restriction on subject combinations and students will have a wide choice of subjects to select from. As well as providing traditional two year A Level and GCSE courses the college also provides one year intensive and 16 week intensive courses.
Pastoral Support
In addition to providing intensive and student focussed teaching MPW Birmingham also prides itself on offering first class pastoral care. All students work closely with a Personal Tutor who will ensure that students remain positive and motivated and work to their best ability. As well as offering guidance and support the Personal Tutor will also listen and ensure that every student at MPW Birmingham is given a voice.
University Preparation
The Personal Tutor will play a vital role in ensuring that the university aspirations of MPW Birmingham students are met. The overwhelming majority of all students wish to study at university and each student can expect to receive expert guidance relating to course selection and choice of university. As well as ensuring a strong UCAS application the Personal Tutor will also assist with all necessary interview preparation and provide valued support in relation to the various pre-admission tests students now have to sit such as the BMAT, the UKCAT and the LNAT.
Student Development away from the classroom
All students at MPW Birmingham have access to the first class sports facilities on offer at Birmingham City University enabling them to participate in both team and individual sports such as football, basketball, cricket, netball and badminton as well as using both free and machine weights and having access to first rate cardio vascular equipment. In addition the college caries out various academic trips and students are given the opportunity to participate in the unique MPW Leadership Scheme as well as completing an Academic Research Project of 3000 words on an area of academic interest. As well as helping students secure good grades MPW Birmingham will also provide opportunities for its students to develop more holistically which will help them develop as people and further enhance their university and career prospects.
cife Scholarships
MPW Birmingham offer scholarships to exceptional students on a case by case basis. Please contact the college by emailing Birmingham@mpw.ac.uk for further information.