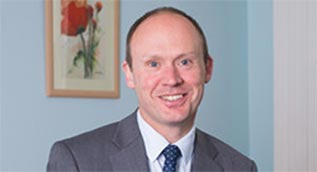 Principal:
Mark Shingleton BA, MA, PGCE
Address:
17-18 Greenfield Crescent
Edgbaston
Birmingham
B15 3AU.
Tel:
Latest College News
Click + for details
MPW Birmingham – Turning academic aspirations into reality
Founded in 1980 MPW Birmingham is located in Edgbaston, Birmingham and is conveniently placed for both the city centre and the University of Birmingham. Our mission is to develop your confidence, maturity, knowledge and skills, turning your academic aspirations into reality. We teach in small class sizes guaranteed to be no more than nine students for A level and GCSE subjects. For each A level subject, a student studies with us they sit a weekly test known as a Timed Assignment. This means we equip our students with essential examination technique which makes all the difference when a student is trying to obtain top results. We have a wide range of subjects to choose from at both A level and GCSE with many A level students opting to study the Extended Project qualification (EPQ). The college has established a national reputation where students enjoy working hard and are given every possible opportunity to fulfil their academic and personal potential in a friendly, supportive and focused environment. Our students often achieve academic grades they never thought possible and each year we are regularly placed within the top 10% of schools and colleges nationally for our value-added performance.
Facilities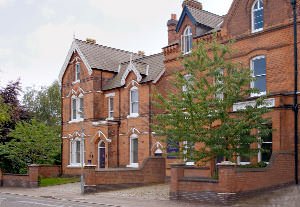 Students benefit from excellent classroom facilities including well equipped science and IT laboratories. Students have access to an excellent Learning Resource Centre enabling them to carry out private study and receive guidance on study skills. Students sit their weekly tests in the Study Centre providing another area for quiet and productive study. There is a spacious student common room which serves food and enables students to socialise and develop friendship groups.
Flexible curriculum and inspirational teaching
At MPW Birmingham all A level and GCSE teaching is carried out in small groups of no more than nine students. We pride ourselves on inspiring our students to help get the best from them. Students will receive a lot of support and be able to apply themselves diligently to their studies. There is no restriction on subject combinations and students will have a wide choice of subjects to select from. As well as providing traditional two-year A level and GCSE courses the college also provides one-year intensive courses. Most of our students' study with us for two years but we know that sometimes there can be challenges to progress and we offer intensive study programmes that help students improve their prior grades.
Personal care and support
In addition to providing excellent teaching MPW Birmingham also prides itself on offering first class pastoral care. All students work closely with a Personal Tutor who will ensure that students remain positive and motivated and work to their best ability. The Personal Tutor will help with all stages of the university application process providing support with personal statements and interviews.
Tailored University Preparation
The Personal Tutor will play a vital role in ensuring that the university aspirations of MPW Birmingham students are met. The overwhelming majority of all students wish to study at university and each student can expect to receive expert guidance relating to course selection and choice of university. As well as ensuring a strong UCAS application the Personal Tutor will also assist with necessary interview preparation and provide valued support in relation to the various pre-admission tests some students sit such as the BMAT, the UCAT and the LNAT. The college has built up an outstanding record in ensuring that each academic year many students take up places on some of the UK's most competitive courses such as dentistry and medicine.
Extra-curricular programme
All students at MPW Birmingham have access to the first-class sports facilities on offer at a local university enabling them to participate in both team and individual sports such as football, basketball, netball and badminton as well as having access to the gym. The college has a well-regarded public speaking club which each year participates in Model United Nations events and other debating conferences. Our students benefit from a wide range of college cultural and academic visits which help inspire and stimulate learning.
Achievements
As a leading Cife college students at MPW Birmingham regularly win national awards for their academic excellence. Previous awards have related to mathematics, economics, science and humanities. The college was most recently inspected by Ofsted in 2018 and obtained the highest judgements possible being described as outstanding in all categories. We rightly pride ourselves on being one of the leading colleges of our type in the country.
cife Scholarships
MPW Birmingham offer scholarships to exceptional students on a case by case basis. Please contact the college by emailing Birmingham@mpw.ac.uk for further information.