Summary: Taking the sixth form EPQ (Extended Project Qualification) can add significant interest to your studies, and EPQ will add considerable value to your university application. This article explains what an EPQ involves.
What is an EPQ?
EPQ is short for Extended Project Qualification. An EPQ is an independent research project which involves writing an essay of 5000 words (that's around 10 typed pages), or creating a product, which might be anything from an art object to an iPhone app. As the project evolves, you must complete a production log to record specific stages of the project and this also contributes to your project result. The third component of the project is an oral presentation.
Generally, the whole process from start to finish takes about 120 hours. There's no set time limit for doing an EPQ, but most students use the summer vacation at the end of Year 12 to do the preliminary research and then complete the project in the early part of Year 13. It is a formal 'level 3' qualification that attracts slightly higher UCAS Tariff points than a new AS-Level. All three exam boards offer EPQ - my college uses the EPQ structure provided by AQA.
You receive teaching and guidance to get you started, to help with planning and researching and presentation skills, and to keep you on track as you work through your chosen project. There's no formal restriction on what you do the project on: that's negotiated between you and your project adviser, who will help you choose a topic you will enjoy and cope with.
The three assessments which decide your result are done by your teachers, though the exam board 'moderates' their marks to check they're grading correctly.
What is the benefit of completing an EPQ?
The Extended Project Qualification teaches you some key high-level skills that individual A-level courses don't have time to include, and many students say it adds considerable interest to their sixth-form programme.
However, there are also several major benefits to completing an EPQ when it comes to applying to university. At its simplest EPQ helps you with UCAS points - EPQ is valued at 50% of a full A level in the UCAS tariff. But perhaps the greatest advantage of an EPQ is in helping convince top universities to make you an offer.
EPQ provides very clear evidence of that you have interests and ability which go beyond the A-Level curriculum. It demonstrates clearly that you are capable of undertaking the kind of independent reading, research, and essay writing that is the mainstay of most undergraduate degrees.
This is hugely important in the UCAS application process where universities often have little to distinguish between students with similar predicted grades.
Additionally, an EPQ provides highly relevant material for  your UCAS Personal Statement and for you to talk about in university interviews. Most top schools in the UK have made the completion of an EPQ (or an internal equivalent) compulsory for all Year 12 students.
What skills do I need to complete a successful EPQ?
An EPQ is the longest and most extensive project that you will do during your school years, so it stretches your normal skills. The EPQ requires:
a great interest in the research topic: interest and curiosity in a subject are the fuel of motivation to keep you going deeper in order to answer a research question – an Extended Project Qualification is not a 'lukewarm' enterprise!
organizational skills: planning the project over a 20-week period and making sure that each stage is completed in time is essential to creating a high-quality end-product and attracting the highest assessment marks in the process.
good time-management skills because it is not part of the normal school curriculum. Making sure you spend enough time on the project each week, while juggling the demands of your  A-Levels, is key to a successful project.
To decide if EPQ is right for you needs good advice from teachers who know you well. If you are a top-grade student, you should enjoy and cope well with EPQ and it could make all the difference getting you into a top university. If your academic potential is more modest you may well benefit from EPQ, but it could also make demands on you which affect your main A level work.
Success Stories from my college
Anastasia completed her EPQ on the use of light in architecture, looking at its development through European architectural history and examining contemporary technical developments. The completion of the project developed her existing knowledge of architecture in a way that not only enhanced her A-Level subjects, particularly History of Art, but added an extra dimension to her UCAS application, and helped in the interviews which got her a place at one of the UK's best schools of architecture. Furthermore, her EPQ  gave her a considerable advantage over her competitors when she came to apply for work placements in her first year at university.
Anna completed an EPQ on the use of satire in the work of the Italian author Dante. The project provided strong evidence in her UCAS Personal Statement to support her application to study English Literature. Her EPQ was the main topic of discussion in her interview for a place at Cambridge University, which she was duly offered. When asked what she thought was the main reason that her Cambridge interview had been so successful, Anna answered simply: "I just talked about my EPQ!".
Article written by William Stockland, Head of Faculty of Culture & Society at Ashbourne College
Our Advice page links to more cife articles.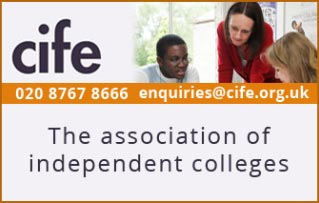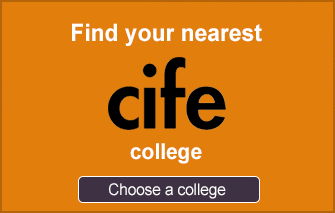 Related articles on this site
Choosing the right A-level subjects
Article updated: 3rd August 2021