Latest College News
Click + for details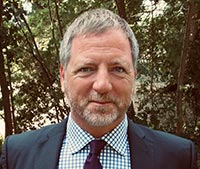 Welcome to MPW Cambridge
Welcome to our successful, unique and thriving community. As one of the UK's leading independent sixth form colleges, we pride ourselves on a positive environment, inspirational staff and small class sizes - an environment where students are supported and motivated, and enjoy working hard.
What makes MPW Cambridge so special?
We provide bespoke academic programmes, tailored to each student's individual goals and circumstances, covering a wide range of GCSE and A level options.
At GCSE, we have students with us for both Years 10 and 11, whilst others come just for Year 11, either to complete GCSEs or repeat them. Similarly, we have students studying A levels conventionally over two years or intensively over one year. The one-year course is ideal for students who transfer to MPW at the end of lower sixth or want to reinvent themselves by studying new subjects after successfully completing two years elsewhere.
We also have a short course for those retaking, and it is even possible to combine courses of different durations. With 30 subjects to choose from at A level and 19 at GCSE, and no restrictions on combinations, making the impossible possible is indeed central to curriculum delivery here.
Our teaching staff
Every tutor has a clear objective of helping students to succeed. Our tutors are very well qualified and often public examiners or textbook authors. We believe that regular testing, weekly for each A level subject, and a variety of homework is the most effective way to ensure that students achieve their best possible grades. Our classes are exam oriented and designed to stretch and challenge the most able, but support and nurture those who experience difficulties. Running through our pastoral and academic support is an important aim - to prepare students for higher education at a university of their choice. A full team of staff offer specialist university entrance guidance, supported by expert published literature written by MPW tutors and over 70% of leavers each year progress to top-tier institutions.
Our senior staff
Each of our students has a Personal Tutor, a member of the senior management team. Personal Tutors guide, support and motivate the students they are responsible for. This involves monitoring a student's academic progress and general wellbeing throughout their studies at the college, tracking weekly test, mock exam and public exam results, liaising with subject tutors and maintaining an open and constructive dialogue with parents and guardians. Recent comments from our students' parents shows the value of working closely together.
Personal Tutors are also instrumental in helping their tutees apply for the next stage of their education, be this GCSE students applying for sixth form places at MPW or elsewhere, or A level students applying for university. Our team has considerable knowledge and experience of assisting students to apply for a range of degree courses, both in the UK and abroad.
MPW Cambridge is a wonderful and dedicated community, a college where we are proud and passionate about what we do. While this welcome can merely offer you a small glimpse of life here, we would look forward to you getting in touch and to learn more about the opportunities we can provide.