This article describes the practical steps our colleges take to ensure that international students have a realistic idea of what to expect from study in England, and how they and their families are helped to settle in quickly and enjoy their time.
CIFE colleges welcome overseas students
CIFE colleges actively welcome international students who contribute so positively to the pre-university experience. "Domestic students often comment on how much they love the global feel of our small community." says Bosworth Independent College in Northampton where around 65% of the students are international, representing some 35 different nationalities.
Accurate expectations are vital
Making sure that international students enjoy their time in England begins well before they arrive. It's vital that the prospective student and family have a thorough understanding of the environment and that their expectation of education in the UK is realistic. Too many schools promote the false impression that life in a UK school will be a hybrid of Harry Potter and Mary Poppins, only to lead to disappointment.
Where possible, prospective students' families are put in touch with current or past students to facilitate a genuine impression of what to expect. A glossy prospectus, wordy pre-arrival documentation and alluring website are all very well but there's nothing quite so helpful as hearing from a current student where to source those favourite snacks or which extra-curricular activities are not to be missed.
"We engage with our future students on a regular basis during the months leading up to arrival." adds Bosworth College. "We encourage them to visit our Virtual Learning Environment and to use our college email and social media networks, becoming familiar with how it all works so that not everything is strange and new in the first few days. Peer-to-peer advice and excitement, moderated by our helpful staff back at base who can intervene if there's any misinformation, are very useful, smoothing the transition to Bosworth."
Trusted agents can smooth the way for families
Most CIFE colleges work with trusted educational agents who have visited the college recently and have a thorough understanding of why it will be the right choice for an individual student. A good agent will not promote just one school but will have taken the time and trouble to listen carefully to a student's requirements to match these with a range of possible institutions, to be researched further until a suitable match is made. CIFE colleges come in many different flavours and what may suit one young person is not going to feel right for another.
We provide good support for visa applications
The agent should also work with the family and CIFE college to support the visa application. Most CIFE colleges have a very thorough understanding of the complexities of the visa application procedure and can guide international students through this most successfully, while the agent in country can explain the detail and check that the documentation is in order. This is of the utmost value not only to the candidate but also to the college. Neither party wants the visa to be refused as this is not only disappointing but expensive too!
Helping with health
Advance communication with the College about health issues can be important too. Parents overseas do not know how the NHS works and it's inevitable that they should be concerned for their child's well-being when it comes to health. Knowing that the NHS surcharge, paid alongside the visa application, will ensure international students receive free medical care, routine or emergency, is most reassuring. Similarly, being confident that the CIFE college has thought about where a student might have his or her dental brace tightened provides an indication of a caring college team who have though in advance of such concerns. Advance knowledge of any medical conditions or prescribed drugs can save a lot of misunderstanding on arrival too. A student who arrives with a suitcase packed tightly with packets of unidentified drugs is likely to have them confiscated!
Pre-term induction helps students settle in
Most CIFE colleges arrange an induction programme for new international students. At Bosworth for example, new boarding students are the first to arrive in September and can settle into their boarding house accommodation before returning students. This allows them the calm space to familiarise themselves with new environment. Ice-breaking activities are arranged so that no student is left with nothing to do each evening. There are opportunities to integrate with returning students too as Induction Week progresses, with a 10-pin bowling trip and even a visit to a theme park on the Saturday before term starts in earnest.
Colleges help register with police etc
Practical assistance is offered by most CIFE colleges when it comes to registering with the police as a requirement of the students' visas. International students need to collect their BRP (biometric residency permit, designed like a credit card) and to register with the police. Many CIFE colleges are permitted to distribute the BRP directly to the student from the college. This allows staff to reinforce the importance of keeping the BRP safe! CIFE colleges will often accompany a new international student to the police station to register, not leaving them to negotiate what can be a bewildering set of instructions as to when appointments can be made, let alone to find the whereabouts of the relevant police registration office.
Registering with a GP, opening a bank account, buying a mobile phone, sourcing an international student identity card that assures access to student discounts and such like are other areas where a CIFE college Student Liaison Officer will usually provide individual support, providing the relevant documentation, as required, and frequently accompanying the student to appointments.
Providing good feedback to families
Parents from overseas are understandably anxious to know how their children are progressing. Reassurance from the college will usually come in the form of a written report, sent after just a few weeks. However, it is not unusual for the parents of international students to seek additional feedback sooner and more regularly. CIFE colleges will be very open to informal requests for feedback and provide it in a timely manner, further securing a collaborative and caring relationship between home and the college.
Our Advice page links to more cife articles.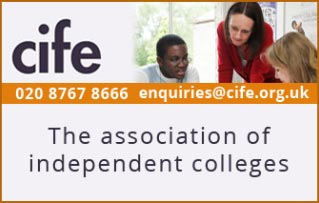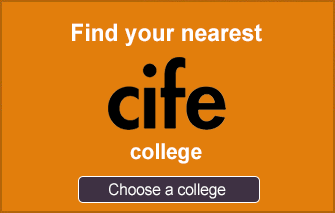 Related pages on this site
FAQs for international students
A-level or international foundation course?
Article updated: 30th June 2021