What's A level Biology about?
The study of life itself, A level Biology explores the theories and principles involved in living systems, in all their intricate beauty.  Topics you will learn about include: lifestyle, transport, genes and health, development, plants and the environment, the natural environment and species survival, energy, exercise and co-ordination, as well as practical biology and research skills.  By the end of the course you will know about the principles of genetics, molecules, taxonomy, natural selection, evolutionary theory, global warming, bacteria and viruses, and more.
You will gain an understanding of how society makes decisions about scientific issues, as well some of the ways in which the scientific community contributes to the success of the economy and society.
If you are interested in recent developments in genetic engineering or disease prevention, understanding how we evolved, finding out how cells – "little bags of water with things dissolved in them" – carry out so many different processes in a seemingly effortless fashion, tracking down natural resources, the true impacts of pollution on the natural world, or animal care and conservation programmes, to name a few, then this is your subject.
Further reading:
The Greatest Show on Earth: The Evidence for Evolution by Richard Dawkins;
Genome: the Autobiography of a Species in 23 Chapters by Matt Ridley;
The Immortal Life of Henrietta Lacks by Rebecca Skloot;
The Lives of a Cell: Notes of a Biology Watcher by Lewis Thomas;
The Botany of Desire: A Plant's-Eye View of the World by Michael Pollan;
Power, Sex, Suicide: Mitochondria and the Meaning of Life by Nick Lane.
Useful biology websitesinclude http://www.biologymad.com, http://www.biologyguide.net/ and this site contains a lot of exam-facing biology resources
New Scientist, SciShow and YouTube videos (particularly animations) are also handy.
What sort of work is involved?
A level Biology provides a solid grounding in analytical thinking, writing reports and clear communication – all of which are useful life skills.  You will undertake lab and field experiments which underpin the theoretical study; they also hone your teamwork and practical abilities.
You will need to develop your knowledge and understanding of different areas of the subject and demonstrate how they relate to one another.  Lab work and writing up experiments will help you develop your skills and competence in scientific methods and scientific communication, and you will get plenty of practice in mathematical and problem-solving techniques, too.
A level Biology includes a lot of names, so it's important to schedule your time efficiently to allow for regular revision as you are going along. Keeping a glossary is a good idea too.
What background do I need?
For most A level Biology courses, you need grade 4s or above at GCSE in Biology (or double science), English and Mathematics.
Although there isn't much quantitative work in chemistry involved, an understanding of chemical principles is important. Many (but not all) biology-based degrees will require you to have Chemistry A level.  Biology also requires you to be competent in maths: you need to be comfortable with data presented in tables and graphs, with  calculations and with applying statistical tests.
Biology will support your study of other sciences and maths, as well as subjects like geography and psychology – though if you study it alongside a language or an essay subject like English at A level, you might have even more career options.
Where can it lead?
A level Biology is a highly respected academic A level and it makes an excellent choice, offering you access to a wide range of university courses and careers.  You'll need biology for most degrees in medicine, biology, biomedical sciences, dentistry, dietetics, physiotherapy, orthoptics and veterinary medicine.  Biology is usually required or recommended for courses in biochemistry, environmental science, nursing, occupational therapy, optometry, pharmacy, sports science, physiology and speech therapy.
One year course?
It is perfectly possible to complete the whole A level Biology course in a year if you are prepared to be disciplined, diligent and organised about your work. There's a lot to learn so you need to stay focused throughout the course.
Assessment
All main exam boards offer A level Biology courses, and all follow the same general assessment pattern. Your A level grade is determined by your performance in three written papers at the end of the course, which include questions relating to both theory and practical skills.
In the main OCR Biology specification, the first two papers (multiple choice, structured questions, extended response questions) each cover roughly half of the course content and account for 74% of the final mark.  Paper 3 includes synoptic questions which might relate to any part of the specification, and contains only structured and extended response questions. It accounts for 26% of the final mark.
Practical skills are assessed by your teacher during a minimum of 12 lab and field experiments, the results of which are sent to the exam board for moderation. Your practical skills result is reported alongside (but does not contribute to) your A level grade.
Written by Katherine L Ely, Biology Tutor, Cherwell College Oxford.
Return to the list of A level subjects
Our Advice page links to more cife articles.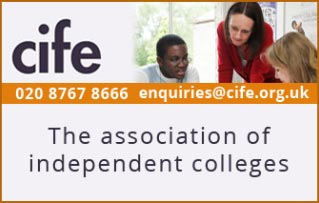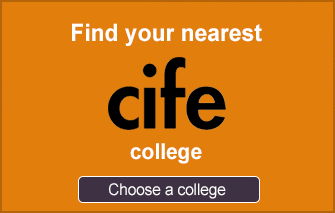 Related articles on this site
Choosing the right A-level subjects
Article updated: 7th July 2021