Introduction
A University Foundation Programme is an intensive full-time course aimed mainly at international students which provides an alternative route to British University degree courses from the other more recognised routes of A Levels or International Baccalaureate (IB). These programmes are also sometimes known as International Foundation Programmes.
Students can join a University Foundation Programme in September or January in most cases and choose from a variety of pathways allowing entry to almost all UK undergraduate degree courses.  There are two main types of programmes to study:
English Language Based Foundation Programme
This is a programme designed for international students whose first language is not English; a large proportion of the teaching on the programme is to improve English language skills. Alongside this, subject specific units are taught which will help prepare students for their degree course.
Subject Based Foundation Programme
The programme is designed to give the student with the subject knowledge to start a specific degree programme. Alongside subject-specific teaching students study English Language to satisfy the IELTS requirements of the particular institution they wish to apply to. The range of subjects on offer is considerable, from accounting to zoology with plenty in between. There are even now good medicine University Foundation Programmes courses giving access to degree courses for those who want to become doctors.
Who applies for University Foundation Programmes?
University Foundation Programmes are aimed generally at more mature (that's 18 years old or over) international students whose aim is to enter university after one year's study. Most students come from an international background, giving a wonderfully diverse blend of cultures, which adds much to the course and the friendships that students make.  Although these students may have a first-class educational background in their own countries, their qualifications do not meet UK university entrance requirements.
British students with good GCSE grades who have attempted A levels but did not achieve the grades required to enter the university course of their choice may also join the programme at some institutions.
Key Facts about University Foundation Programmes
Start dates. Courses generally have two possible start dates per year, September (to June), and January (to August). The January start allows students from overseas to join the programme if their country's school year runs from January to December. The August completion date still allows students to enter their chosen university in September/October along with their peers who completed the the course in June.
Modular Structure University Foundation Programmes are modular, with examinations taken at the end of each section of the course.  Students study several modules within a course structure with most, if not all, having a core element along with optional subjects chosen to complement the degree course being applied for. Re-sits of papers are possible although some universities do not accept re-sits as part of their entry requirements, so students should consult their prospective university first to see if this might be an issue.
English support. For those international students who need it, University Foundation Programmes also include English Language classes to prepare students for the IELTS examinations.  This ensures that students meet university English Language entry requirements (see also our advice article on English as second language qualifications). There are two variants of the IELTS.

The IELTS Academic and IELTS General Training. The academic IELTS test is for people applying for higher education or professional registration in an English speaking environment. It reflects some of the features of academic language and assesses whether you are ready to begin studying or training at a high level. You will need this to gain entry to university.
The general IELTS is for those who are going to English speaking countries for secondary education, work experience or training programmes. It is also a requirement for migration to Australia, Canada, New Zealand as well as the UK. The test focuses on basic survival skills in broad social and workplace contexts. You will almost certainly need to sit this test (or a similar one) prior to arrival on your University Foundation Programme.

Accreditation. University Foundation Programmes are either accredited by a college or university, or linked to universities through 'progression agreements' established between the universities and the foundation course providers. Courses are taught to level 3, in other words to a standard which is equivalent to A level. Some schools operate specific agreements with universities. Students should be wary of these if they are not 100% sure that the university to which their school is linked is definitely the one they want to attend. This is because these courses are not transferable and will only get you into the one university or a small group of universities. This will limit your options severely when applying through UCAS.
Acceptance by universities. University Foundation Programmes are accepted by over 75 British Universities and Colleges and are now increasingly being accepted by universities overseas including ones in the USA, Canada and Australia. They are also accepted in a few European countries. Acceptance in Europe could become less certain after the UK eventually leaves the EU, and would be a factor to consider when deciding to embark upon any University Foundation Programme. Some schools run partnerships with overseas schools, so that you might be able to undertake your chosen  course in your own country before coming the UK to study the degree course you have selected at university. This option might be worth considering if you are short of money, and funding for your University Foundation Programmes on top of the degree course might be a problem. Check with the school/college offering the programme to see if studying in your own country is an option. Some University Foundation Programmes offer automatic progression onto a university they are linked to, as long as the entry requirements are met. If the entry requirements are below the required standard students will need to apply through UCAS, so long as the units they have studied are transferable.
Other advice
There is no single website which lists all the University Foundation Programmes  available. Try the Preparation Courses Portal , Study in UK, or just enter 'International Foundation Programme' into Google
The best way to identify the difference between English language based  and subject based University Foundation Programmes is by looking at the course content: the units should be explained clearly. Many institutions will have admissions tutors, registrars or student support staff to help you navigate through the process if you are uncertain.
Check out University Foundation Programmes at as many schools/colleges as you can. This will ensure that you can make a well-informed choice.
Most schools/colleges  give student results in terms of percentage, for example: Pass 40%+, Merit 60%+, Distinction 70%+. It is wise when doing your research to establish the result level your university will require, and to find out the school's recent success rates of placing its students into the universities you are interested in.
As a part of the process of choosing a school, check carefully what student support is available. Good support will make the move from overseas much smoother. Aspects to consider should be: help with accommodation, help with visa application and possible help with funding/finance.
Check with the university what the entry requirement will be for IELTS (or equivalent English test - see our article on English as Second language qualifications) and ensure that the school where you wish to study the University Foundation Programme can deliver an IELTS teaching programme that will guarantee that you will reach the university's requirements. It takes roughly 300 hours of tuition to move up half an IELTS point; round about 1 term. You can use this as a benchmark, knowing your starting IELTS score and the IELTS entry requirement of your chosen university. University IELTS requirements vary from as low as 4.5 overall to 7.0 on some programmes.
As with so many choices that need to be made when selecting the right course, research is the key. Contact the school/college offering your University Foundation Programme, check their website to get as much information as you can. Speak to their admissions staff and try to visit the place. Is the course right for you? Is the school/college right for you? Will you enjoy the location of the school/college? These questions are as important as well as more subject and course specific questions.
Costs:
Tuition fees only, (depends on the programme) approximately £11,000 for a business -based course up to £19,000 for one aiming at medicine.
Accommodation will vary depending location (London is more expensive) £4,000 - £12,600 (London) approx.
Location
City schools tend to be more expensive than suburban or country schools so accommodation, food and other living costs will be higher in a city. Some schools have students fully integrated within their college, whilst others keep their University Foundation Programme students separate from the main college. Taking a Foundation Programme within a  a university community allows students to get a taste of university life, but can be seen as throwing quite young students (16 or 17) in at the deep end when possibly leaving home for the first time. If you enrol in a University Foundation Programme at an actual university rather than a school, beware that in many cases you are not going to be located at the university campus, but will be taught and live somewhere else. This might not be what you expected! Avoid surprises, do your research first
Article written by Mike Oliver, Principal  and Rachel Caine, Director of Partnerships and careers, Brooke House College.
Our Advice page links to more cife articles.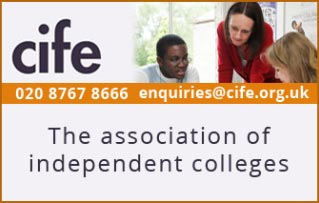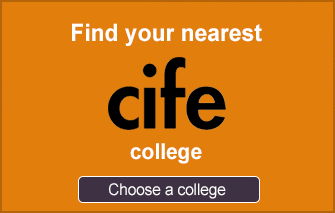 Related articles on this site
A level or International foundation courses
University Foundation courses at CIFE colleges
FAQs for International students
English as second language qualifications
Article updated: 30th June 2021