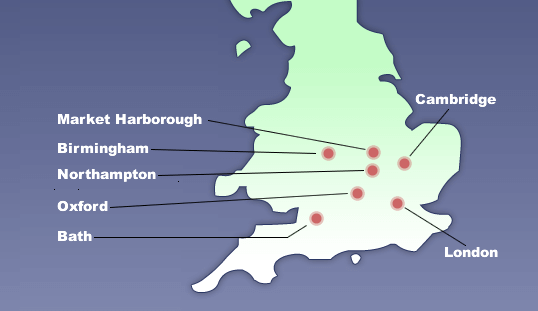 Here's how to choose the right CIFE college:
Get the background
Our FAQ page explains what CIFE colleges are
Work out your list of important questions
We've summarised the main issues on Questions to ask CIFE colleges.
Get answers to your questions
Each college has its own page, (see the links on the right). Questions to ask CIFE colleges suggests other sources of information too. If you contact CIFE we can arrange for colleges to send you the information you need.

Make a shortlist of colleges and visit them


Visiting and meeting people will show you what a college is really like.

Choose the one you are most comfortable with


Checklists are necessary, but we think you should trust in your 'informed instinct'.
If you get stuck ask us!
Bath
Birmingham
Cambridge
London
Market Harborough
Northampton
Oxford