Is university the right choice for you? University or not? 10 questions to ask looks at the pros and cons to help you make the right decision.
Just click on the   +   to expand the section you want to read.
PS: we're not trying to persuade you against uni, just suggesting it's good to have positive answers to all / most of the 10 questions!
Q1. Are you cut out for another 3 years' academic work?
University is a mistake if you find academic work a chore or an unending struggle. The benefits of university (see Q2) diminish rapidly if you end up with a mediocre degree. Find out what degree-level work involves, and talk to your teachers about how your strengths and weaknesses will match up to undergraduate study.
Q2. Will the benefits outweigh the costs?
How much will university cost you and your family, and will your future earnings more than repay that outlay? Of course, university isn't just about money but employment prospects do vary considerably according to where and what you study. Getting good information on this is not easy: though university websites will tell you something about employment prospects, they will err on the side of optimism rather than caution. Try this Office of National Statistics survey to get started. Our advice page  how much will university cost might help too.
Q3. University or subject: which is most important?
If you are certain about your future career, research which universities your potential future employers recruit from: some firms, eg banks, are more interested in the university than the subject. And in general it makes sense to go for the highest-ranking university you can – job prospects are likely to be better. Possibly the best source of information on rankings is The Times Good Universities Guide .You will need to pay to access this online, or read the book in your careers library.
But don't choose a subject only because it looks good for jobs or provides an easy way in to a top university. You must enjoy what you study (most of the time at least). So we'd say choose subject first, then use the rankings to find good universities.
Q4. Do you know what the degree course covers?
This is essential research. Don't just rely on the degree title, even if (or especially if) it's the same as one of your A levels. For example, Psychology will not necessarily deal with Freud and may include more statistics than you are comfortable with. Philosophy courses may include lots of formal logic. Because you enjoyed Mathematics at A level does not mean you will feel the same about it at university. Taster courses and talking to teachers should help your decision.
Q5. Will university teaching suit you?
Most courses operate on a lecture/tutorial system which means that you are likely to be in lectures of 100 or more students for most of the course. There's not much help if you struggle (or get distracted). Tutorials, workshops and seminars provide more small-group support but even those require you to be proactive in your approach to learning.
Generally there's less feedback and fewer safety nets than in the sixth-form. The balance between lectures and other teaching may be an important factor in your choice of university.
Q6. Are you a town mouse or a country mouse?
What type of place do you want to live in? Cosy campus or the big city? Some people love 'campus-life' with everything on the doorstep, others hate it and need variety and the 'city' experience. Since you will be spending at least three years of your life here, you need to be happy with the environment.
And individual cities differ a lot too. If you love London for all it has to offer, don't assume you'll get the same experience from Manchester, Newcastle, Birmingham or Durham. Many universities have several campuses, some separated by a train journey – check where you might end up.
And how close to home do you really want to be?
Q7. Are you ready for living away from home?
Accommodation is perhaps the most important factor determining your enjoyment of your time at university, so check out what is on offer. Most students can't wait to become independent, but it's not quite that simple. Does your university guarantee accommodation in halls of residence, where it's easier to make new friends, but where the communal living can be a bit hectic?
Will you be expected to share (almost certainly with someone you've not met), how far are residences from lectures, and how expensive is private accommodation (most students live in shared houses after year one)? There are no 'best' answers, but you need to be aware of, and OK about, whatever your university provides.
Q8. What do university students say?
Many universities have alternative prospectuses written by their students; these can offer candid insights into life at the university. Find them online or via the university's own website.
One of the best ways to find out about university life is to go on one or more university Open Days. Most are held between May and October, and are aimed at students about to enter the upper sixth. You can find out what university life is like, what the accommodation offers, what subjects and teaching methods consist of, and loads more. Check out the Calendar of Open Days and look at our guide to getting the best out of university Open Days
Q9. What extra-curricular stuff is important to you?
How much of a social animal are you? Investigate clubs and societies and the possibilities for your preferred hobbies and entertainment – you can't study all of the time. Some universities have massive reputations in certain areas, e.g. Loughborough for sport, but what's the music or drama like there?
Q10. Would a Gap Year make sense?
Taking a year out after A levels can be useful if you really don't know what you want to study at university and/or you feel you are not ready for university life. Working, travelling, volunteering, etc., and generally growing up will help you decide what you want to study and, just as important, may help you find out what you don't want to study. You might even save some money, but don't count on it! Our Gap year after A level page tells you more.
However beware of a Gap year becoming a year of idleness, which will make it harder to get back to academic graft. Admission tutors' attitudes towards Gap years vary, so check these out for your choices.
This article was written by James Wardrobe, for publication in the Spectator magazine.
Our Advice page links to more cife articles.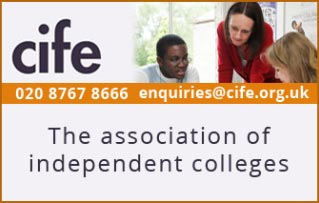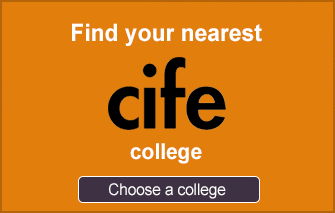 Related pages on this site
Article updated: 29th June 2021
Need any help?
Please feel free to contact us for no-obligation, independent advice; either by calling us on 0208 767 8666 or by filling in the form below. We look forward to hearing from you.