To take a gap year or not?
Is it a good idea to take a gap year (that's a year out of education between the end of A levels and starting university)? There are some real benefits (see Gapforce site for some of them), but there are drawbacks too, and your decision must depend on your personal circumstances. If you are considering a gap year, you should ask yourself the following questions to see if this would be the right choice for you.
Do you know what you want to do in the next five years?
Please don't worry if the answer to this question is "no". Also, notice I didn't ask if you knew what you wanted to do for the rest of your life. The world is constantly changing, so the chances are that the work you will do when you graduate has not yet been invented!
So focus on what may be the next right step on your path into that unknown future. If you do not feel confident about what you want to do in the short term, and how this could affect your future options, then taking a gap year may be worth considering. You may well find your ideas become clearer.
Do you know what you like?
If you go to university, it is important to study something that you will enjoy, and which will give you options. Many students find it useful to take the time to think about their strengths, learn about the "real world" and then make an informed decision.
Volunteering or completing an internship in your desired area of study can either confirm your choice or show you that a path is not right for you. It could also mean that when you study at university you have a framework to understand better the abstract and theoretical aspects of your field. It is also worth thinking about getting some paid work.
Have you thought about how you will be financing your education?
Let us assume for a second, that you want to spend the next three to four years studying for a particular profession. Changes to university fees and funding in the UK mean that most students will graduate with large amounts of debt. An article published by the Financial Times (no link now hidden behind a paywall!) in 2016 highlighted that two thirds of graduates will never pay off their student debts, affecting their futures for years after graduation.
A more recent article highlights how student debt could make someone significantly worse off after a failed attempt at university, than they would have been without going to university at all.
A well-spent gap year could allow you to develop practical skills, make money, build contacts that won't just make you a more attractive university candidate, but will also allow you to save money, reducing or eliminating graduate debt. But, in order for a gap year to be effective it must be carefully planned or you may end up worse-off financially.
What will you do during your gap year and why?
A gap year should not be seen as an extended holiday. A poorly planned one will not impress universities, and could have serious financial implications if you do it on credit. Even if you are lucky enough to be able to afford a year-long holiday, getting out of the habit of being in education could make you a less desirable applicant and make you less motivated to get back into full-time study.
The great thing about a good gap year is that you can see the world and contribute to your future career at the same time. But, before jumping on a plane to the other side of the planet, make sure you have very clear objectives and plans. Will you be researching a particular career path or many? Will you be learning a new language? Will you be working to save money for university?
How can you start planning your gap year?
There are two main ways of doing a gap year. The first option is to apply to university during your A levels and then ask for a deferred entry. This means that once accepted into university, they will keep your place so you can start the following academic year.
The second option is for you to take a gap year and then apply. There are advantages and disadvantages to each approach (see below), but more on that later, for now let us focus on the research you should do before making a decision.
How does your desired university see gap years?
All universities and programmes will have their own views and requirements so it is important that you do you research in advance. Many universities may ask to see a proposed plan and for you to demonstrate that you will maintain academic engagement. Therefore, they may want to see evidence of an internship, work placement or simply a structured reading plan.
Anisa Zina, admissions tutor at SOAS, describes a gap year as a "potentially positive experience". She explains that it shows that a candidate has "made a conscious decision to return to education".
Views in Oxbridge are more varied. While the St Peter's College Website at the University of Oxford describes a gap year as "excellent preparation for university", other departments (eg Maths at Oxford), are receptive to the study break, but require that specific academic work be completed during it.
Similar views are held at the University of Cambridge where engineering hopefuls taking a gap year are expected to maintain academic engagement through recommended websites such as: NRICH or Isaac Physics.
Deferred entry or post-results UCAS application?
If you have decided that you definitely want to take a gap year it is important to consider whether you will apply to university before finishing your A levels and defer your place, or if you will apply after your results.
Deferring your entrance for a year has obvious practical benefits like having UCAS support and access to your referees while you apply, removing hassle when your focus is elsewhere, and ensuring you will go back to study after a year.
Places for deferred applications, however, are limited and competitive. In addition, it may restrict your ability to change your mind. You must ensure you understand the relevant deadlines and contracts with universities when accepting a deferred place.
Applying after A levels has the big advantage that you (and the universities) know your results, removing some of the uncertainty from the process. But, you will need to deal with correspondence, and possibly interviews during your gap year. Think about how you can manage this.
Many universities will consider deferred applications but offer you a direct entry instead; So, this may not be an option.
Last minute gap?
A gap year could also be a smart choice after less-than-ideal results. Instead of going to a university that you are not keen on, retaking exams could improve your chances of obtaining a place at a better university.
At the college where I work, many students come to improve their exam technique and knowledge in particular subjects. With our support on the UCAS process and improved grades, students are able to make stronger second applications and secure places at top UK and World universities including Oxbridge and Ivy-league institutions.
Should I stay or should I go?
In sum, whether or not you should take a gap year is a very personal decision. There are advantages if you have done your research and have a clear plan. A well-executed gap year can clarify your choices and give you a wide variety of skills allowing you to mature as a student. It could also help you save money and make you a more attractive candidate.
On the other hand, a poorly planned gap year may result in a lot of debt, cause you to lose interest in academic study and make you unattractive to specific university programmes particularly in Maths.
Before making a decision contact the university you wish to attend and find out the impact a gap year could have on your admission. Keep in mind that if you didn't secure a place at your dream university a gap year could allow you to re-take your exams and reach your full potential.
Article written by Jessie Venegas-Garcia a Director of Studies at MPW College in London
Our Advice page links to more cife articles.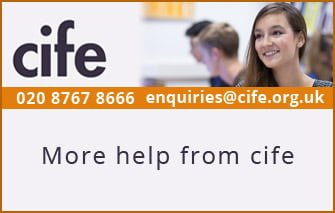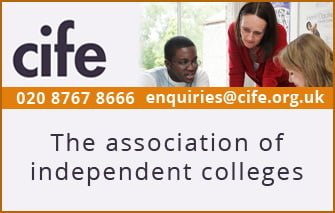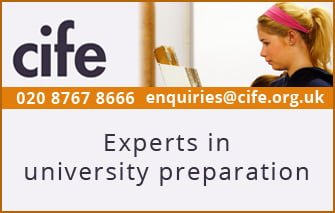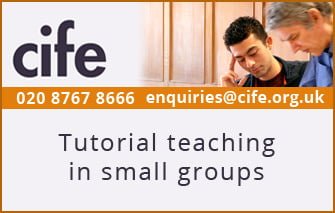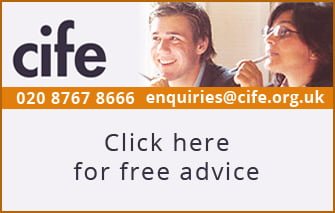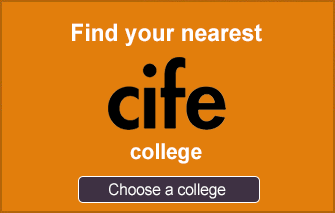 cife college courses provide choice and flexibility
Related article on this site