This information was updated in May 2021, and will be further updated as more detail becomes available.
A level and GCSE results will be awarded in 2021 on the basis of the Teacher Assessed Grades submitted.  The most recent information from Ofqual regarding the 2021 examination series is available here: https://www.gov.uk/government/collections/gcse-as-and-a-level-qualifications-in-2021.
There is a useful JCQ guide for students, parents and guardians about the arrangements this for this year available here.
10th August 2021:  A level results day
Your results will be available through your school, and your UCAS Track will enable you to see if you have been accepted by the university of your choice (you may be offered a place even if your grades aren't quite as high as expected)
UCAS advice can be seen at:  https://www.ucas.com/undergraduate/results-confirmation-and-clearing/ucas-undergraduate-results
This year, your grades will have been awarded by your teachers. Details of how you can appeal your grades if you are not happy with them can be found here:  https://www.cife.org.uk/article/appealing-gcse-a-level-results-summer-2021/
Status of your results.  Your grades will have equal status for universities and employers compared with A level grades awarded in previous years.
Certificates will be awarded for the summer 2021 A level results.  If a student then takes exams in the autumn, they will be able to request a replacement certificate to show the higher of their summer and autumn grades.
Next A level retake exam opportunity, Autumn 2021.  If you were registered to take exams in summer 2021, and you would like the opportunity to improve one or more of your A level TAGs, there will be an Autumn 2021 exam retake series, and also retake exams in summer 2021. Students can choose which subjects to retake, and will be able to use the higher of their grades in future.
A level exams will take place in October, but you should contact your school/ college as soon as possible after results day if you plan to take these exams. Ofqual are currently consulting on what form the 2021 autumn exam series will take, the full document can be accessed here.
12th August 2021:  GCSE results day
Your results will be available through your school.
The same factors apply for GCSEs as for A levels (see above), although the Autumn series of GCSE exams will take place in November.
Your school should advise you on entry requirements for 6th form studies or alternative options, and provide contact details to discuss results with members of the Sixth Form teaching team.
Our Advice page links to more cife articles.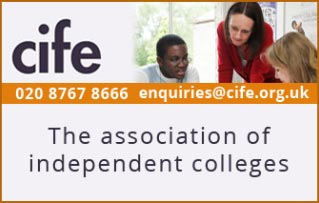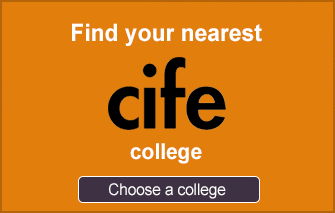 Related pages on this site
A-level retake courses at cife colleges
Article updated: 9th May 2021