Article in summary
The article describes the 2022 CIFE awards ceremony at the House of Lords, at which CIFE President, Lord Lexden OBE presented prizes to high achievers from CIFE colleges.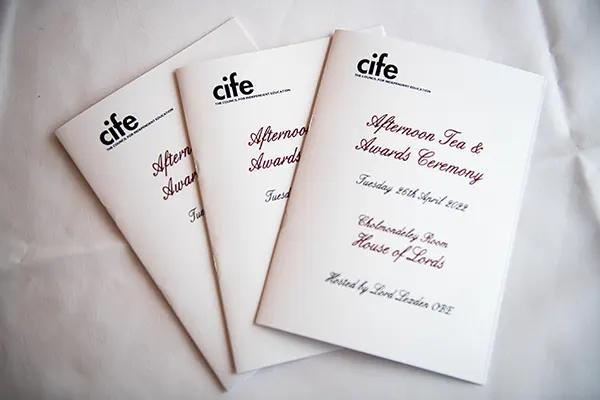 Article in detail
The annual CIFE Academic Awards Ceremony was held at the House of Lords on Tuesday, 26th April. Lord Lexden presented awards to twenty-one students, each nominated by their College. The recipients were warmly applauded at the presentation, all having studied at sixth-form colleges belonging to the Council for Independent Education (CIFE), of which Alistair Lexden is President.
As a result of the disruption caused by the pandemic the ceremony last took place in 2019. Each member College nominated an outstanding student to attend the ceremony. Nominees and their families enjoyed a spring afternoon of tea and sandwiches overlooking the Thames in the Cholmondeley Room of the House of Lords. The recognition of students' efforts is a key event in the CIFE calendar, recognising the work of the independent sixth form college sector and the achievements of our high-flying students.
Some of the winners were from the UK, some from overseas, demonstrating the range of different students excelling at member Colleges. Their impressively varied university destinations- from Oxbridge to medical, dentistry and vet schools- underscores how ambitious CIFE students are, and the success of member Colleges and their brilliant teaching teams in helping them realise their aspirations.
Equally important was the range of extra and co-curricular achievements demonstrated by the talented attendees. The group included academic Olympiad participants, a volunteer NHS service responder, successful musicians, youtubers, artists, student council leaders and debaters. All made a genuinely broad contribution to their College communities.
Many students join CIFE Colleges with well-established track records of academic excellence. Others have experienced academic setbacks or challenging personal or health circumstances. This year's winners include a number of inspiring students who have managed, through hard work and determination, to turn their academic fortunes around and exceed prior expectations.
Chairman of CIFE and Principal of MPW Birmingham Mark Shingleton said: "Our first such event at the House of Lords for a few years and it felt good to be back. I hope the students who attended with their parents or guardians experienced a day they will remember for some time to come. Whilst it is easy for us to take such awards ceremonies for granted; the reality is that for our students attending such an event is a prestigious affair and a wonderful endorsement of CIFE."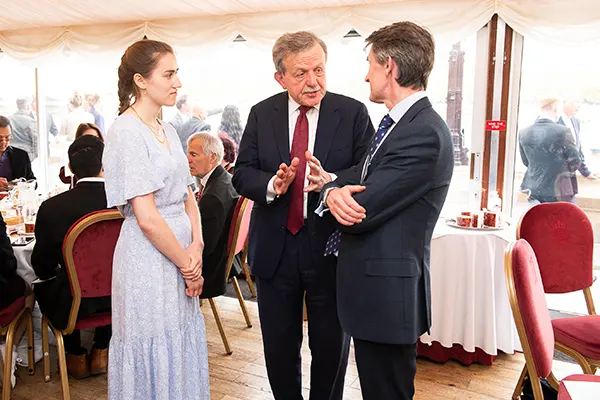 Ashbourne College

Bath Academy
Bosworth College
Brooke House College
Cambridge Tutors College
Carfax College
CATS College Cambridge
CATS College Canterbury
CATS College London
Cherwell College
Collingham College
David Game College

LSI Independent College
MPW Birmingham
MPW Cambridge
MPW London
Oxford International College
Oxford Sixth Form
Regent College
Rochester College
Westminster Tutors
---
Gallery