A team of Ashbourne's top Maths students finished second in the UKMT Senior Team Mathematics Challenge (West London regional heat). West London is a really tough region to compete in, as it contains some of Britain's most highly ranked schools, such as St Paul's and Eton College.
We scored a very impressive 174/186, which was only 3 points behind eventually regional heat winners St. Paul's, and ahead of Eton who came third. That gave us a place in the National Final.
85 top teams made it to the finals in February – the cream of the best schools in the UK. After a long day of problem-solving, we finished in 18th: that's an amazing achievement for the National Final.
Congratulations to Joonhee, Adele, Qiran and Yushang, and many thanks to Annie and Zakki for their great support some of the training sessions.  You guys are simply awesome! We are very proud of you, and Ashbourne has proven once again that it remains one of London's leading maths schools.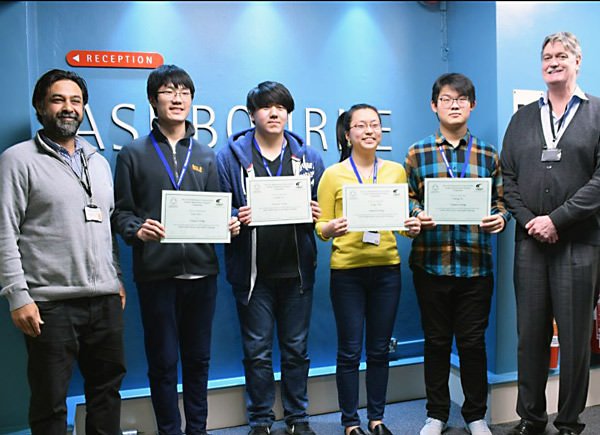 Principal Mike Kirby and Maths & Physics teacher Imran Shah with the Ashbourne team