The annual CIFE awards are keenly contested across the 3500 students in CIFE colleges, and we're delighted to report that Collingham students have won three of them this year! Stephanie Childress, Alexander Thanki and Willem Nelis received their awards at a ceremony in the House of Lords in March, hosted by CIFE President Lord Lexden.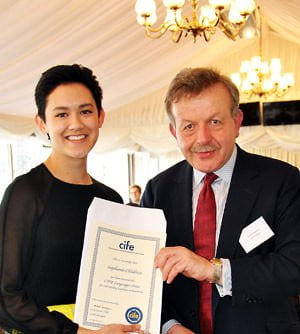 Stephanie Childress won the CIFE award for Languages. Stephanie achieved two A*s and an A in Music, French and Russian.  She joined a CIFE college because it offered a more flexible way of working that could accommodate her musical commitments, notably with the National Youth Orchestra where she is Leader. She performed at the Proms last year, wowing the packed Royal Albert Hall in a performance of Mahler's 9th Symphony as well as conducting (YES, conducting!) the orchestra in a contemporary piece by Tansy Davies. Stephanie was also appointed assistant conductor of the National Youth Orchestra.
Just sixteen years old, Stephanie is now studying Music at St John's College, Cambridge.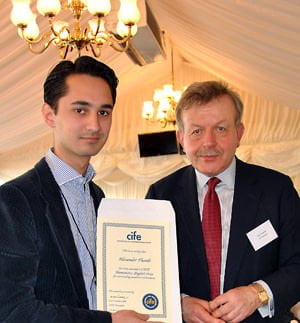 Alexamder Thanki won a CIFE Humanities prize Alex achieved three A*s in English, Politics and History.  His special area of literary interest is fin-de-siècle Gothic and he is currently at Corpus Christi College, Cambridge, reading English.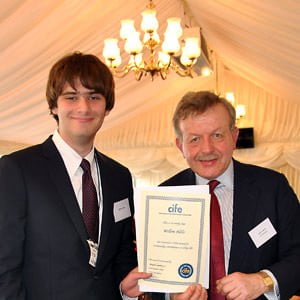 Willem Nellis won a CIFE college award for his outstanding contribution to life at Collingham. Willem achieved A* in History and A grades in Religious Studies and Geography.  His special area of interest is military history, and the role of war in history.  He is now at Christ's College, Cambridge reading History.