There is no one 'typical' MPW London student and we are joined each year by people with varying interests from varying backgrounds. What they have in common is a friendly, open approach, a mature attitude and a desire to achieve their highest potential. We make great efforts to support students personally as well as academically which is evident both in their development during their time with us and in the successes they achieve both inside and outside of college. Hear from current students or recent leavers below:
Tallulah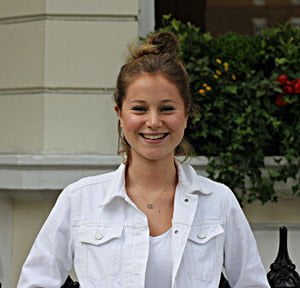 Tallulah was at rock bottom when she joined MPW. She had just finished year 13 at her previous school with very disappointing grades. Instead of settling for second best she decided to try again and joined us for a year to take Politics and History A level courses, which paid dividends on results day 2017 when Tallulah achieved A*A*. Now she is reading History at Cambridge University.
"My time at MPW has really been one of gaining my confidence back and believing in myself but also having a new attitude in terms of the future. MPW has really given me back the belief that I can achieve top grades and succeed which was so important for me because when I came for my admissions meeting back in August my confidence was shot and I didn't know if I was going to go to the universities I'd always dreamed of. The teachers always encouraged me to do my best and didn't shy away from giving me fair, constructive criticism – which was exactly what I needed to understand what the examiners were looking for and how I could improve on what I was doing wrong."
James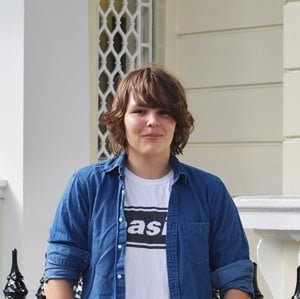 James (JJ) took his GCSEs at MPW, in which he achieved A*A*A*A*A*A*A*AAAAB. He is now in the first year of his A levels, taking Ancient History, Chemistry, Maths and Physics as well as working towards his EPQ.
"The discussion-based informal teaching at MPW is really effective, as are the small classes which mean that you and the teacher can get to know each other well. I feel more comfortable asking for help in such a small group. Having a Director of Studies has also really helped me – it's great to have someone looking out for you and when the pressure was on with exams I was able to go and discuss my worries with my DOS, who was very helpful and reassuring. I know other students who have been helped in others ways by their DOS, for example in terms of organisation or revision planning. It's all very personal and tailored to you. At MPW you feel like a young adult rather than a child."
Tara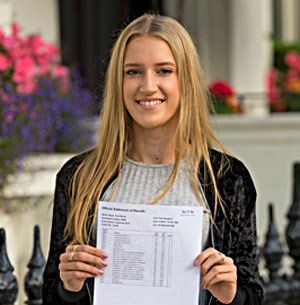 Tara achieved AS grades of CCCC at her previous school and was sure that she could do better. She transferred to MPW between years 12 and 13 and in one year with us, Tara achieved A*A*A in her Chemistry, Maths and Biology A levels. Now she is reading Medicine at University College London.
"I moved schools after my AS levels because I had underperformed and felt that my current school was not right for me. The teachers at MPW have been amazing and have all gone over and above everything I needed. In addition the Director of Studies system is incredible and having that support was so helpful. Coming to MPW is the best decision I ever made, I'm just so glad I came here. I would never have got these grades without the support of MPW and my fantastic teachers."
Harry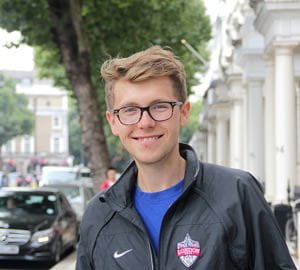 Harry left MPW in 2015 with A level grades of grades A*A*A in English Literature, Politics and History. He went to read Law at King's College London but founded a business alongside his studies in his first year. This was subsequently bought by a large investment fund where Harry is now working for as Europe's youngest venture capitalist.
"I really mean this: I would not be who I am without MPW. I'm going to send my kids there. They turned me around from AS levels of ADDD to the grades I needed for King's. I loved the teaching: they mark you really tough so that when the exams come around they are easier in comparison – I got 100% in three papers. The teachers genuinely care for you as well; my AS English teacher made the effort to help me with my A2 coursework even though she was not involved and my Director of Studies emailed me about my personal statement for UCAS when she was on a skiing holiday. I don't know anywhere else that you get such dedicated one-to-one support."
If you would like to hear more from MPW London students, visit our website.