Like students all over the country, students at Bosworth Independent College received their A-level results this week. With 72% of final grades being A*, A or B, we far exceeded the national average yet again.

We offer congratulations to all of our students who achieved the grades to move to the next stage of their careers but in particular to our twelve students who achieved A or A* grades in all their subjects. These include:
Evan Penn (British), who achieved A*A*A*A* in Maths, Further Maths, Physics and Chemistry and will be going to Durham University next month to study Mathematics.
Cho Fung Chung (Hong Kong), who achieved A*A*A*A*A, and will be going to study Psychological & Behavioural Sciences at Cambridge University.
Omolemo Monyatsi (from Botswana), who achieved A*A*A A, and will be going to study Actuarial Science at London School of Economics.
Click the links to get the full results details, and more information about our top achievers
Evan, Cho Fung and Omolemo are pictured below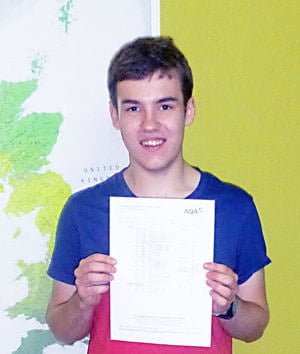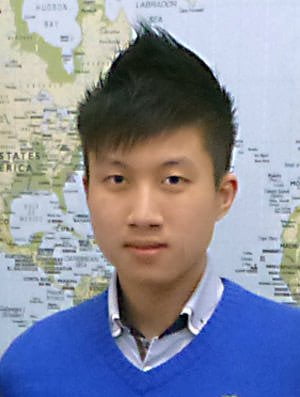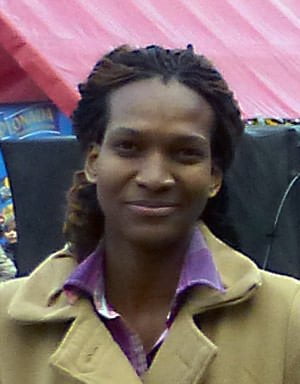 For many, it is the last stage in their university preparation which started at least two years ago with the finalising of AS subject choices and continued with completion of UCAS forms, personal statements, university visits and interviews. They are now busy buying duvet covers and making final travel plans!
Nationally, A Level results were slightly down this year and this could be a reflection on the tightening up of opportunities to re-sit modules. New syllabuses in key subjects will start being taught from September 2015 which will mean students will be sitting exams that test everything they have learnt in two years rather than exams being separated into AS and A2 as they are now.
This will potentially make studying at this level even more challenging. It will be interesting to see if these changes impact on results in the future and if the downward national trend continues.
Although at first glance it may seem that changing the parameters makes it unfair,all students within the year group will be treated in the sameway. However, it is important that schools keep up with these demands, so they can guide students through these changing times.