Ashbourne student Charli Eglinton has won Best Short Film at the WJEC EDUQAS Moving Image Awards 2018 for her production of '8'.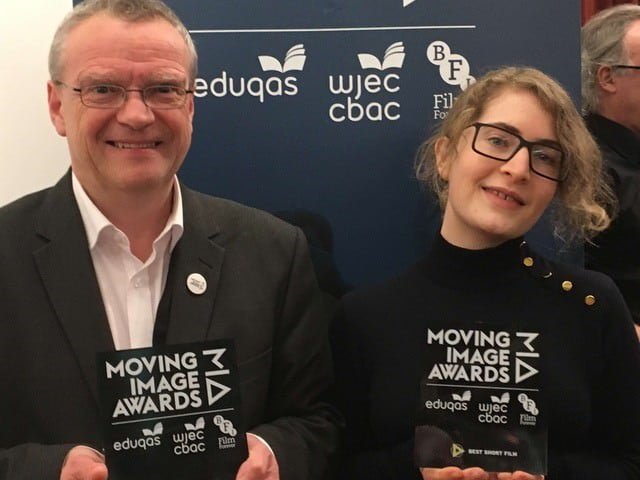 The Moving Image Awards is a national competition, designed in partnership with the British Film Institute, that recognises and rewards talented young filmmakers from across the UK.
Ashamed of being the eldest son of a 1920's mafia family, Ed has run away to start a new life alone, but doesn't plan on his younger brother, Valentin, tracking him down, plunging Ed back into the mafia realm … just not in a way either of them expect. ('8' is an excerpt from a longer feature.)
"I animated the film using photoshop and a graphic tablet, recoloured on Premier Pro and then edited together on Imovie. I composed an original score for the film which I recorded and fully orchestrated using Logic Pro. The voiceovers were performed by myself and a friend." – Charlotte Eglinton
Charli graduated from Ashbourne in 2018. She was a scholarship student who stood out for her outstanding academic performance. She achieved 3 A grades in A level Music, Film and English Literature at Ashbourne.