Every year CIFE awards prizes to exceptional students from member colleges and we're delighted to announce that  Sophia Sabban (seen below left at the House of Lords awards ceremony) received this year's Ashbourne College Prize.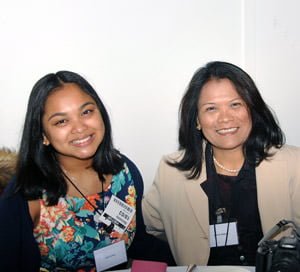 Sofia joined Ashbourne College on a full scholarship which she has thoroughly justified. Excelling in all areas of college life, and as a reward for her effort, academic prowess and maturity, we named her Head Girl in her final year.
Achieving A*AA in her A level exams and the recipient of a scholarship at the New College of the Humanities, there is no doubting her academic ability. In her final year she endured the suffering of a close member of her family but was never late or missed a deadline or used this situation as a reason not to excel.
Of course we will always remember her because of her contribution to our Drama department and in particular her participation each year in the annual College Revue. She is a most worthy recipient of this award.