Acting Principal:
James Slocombe
Address:
43-45 Bloomsbury Square
London
WC1A 2RA
Tel:
Latest College News
Click + for details
CATS London – Live and learn in the heart of the UK
CATS College London prepares students aged 14-18 for university success. Situated in the heart of academic London. CATS College is close to the prestigious University of London colleges, as well as many cultural institutions, such as the iconic British Museum. London is like no other city in the world. It is a vibrant, inspiring and cosmopolitan metropolis offering an unparalleled choice of culture and history, entertainment and shopping.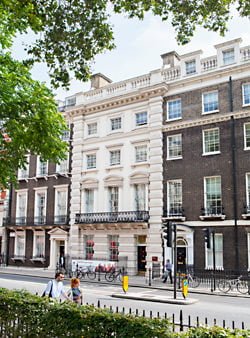 Inspection results
CATS London has gained top marks in the ISI inspection
Business focus
CATS London is the only school in Europe with a Bloomberg Business Lab
Student progression
Half of CATS London students progress to a university in London
Best for International Students
Unlike traditional boarding schools in the UK, everyone in a CATS class is in the same situation - away from home, needing help to acclimatise, wanting to make new friends and committed to improving their English rapidly. Everything we do is aimed at helping you achieve this, from teachers who know how to adapt lessons to build confidence in English to house parents who provide care and concern during your stay.
Best for boarding
Our campuses offer single and double bedrooms with en-suite bathrooms in purpose built accommodation, because we know if you are comfortable and relaxed in your surroundings you will flourish academically, socially and emotionally. Throughout your time with us, you will be treated as a young adult.  Our house-parents are available 24 hours per day to provide the support and nurturing you need to thrive.
Best for University Preparation
Whatever your aspirations are, we offer a wide range of programmes and subjects that will help you progress. You will receive one-on-one guidance on applying to university. You will visit a range of campuses, attend workshops to help you perfect your personal statement and receive individual support such as interview practice.
In addition, you will have access to a range of activities through our Key Professions Programme to help you get a head start in a competitive career.
Courses available at CATS London
Fast-track GCSE
Pre-programme
A level
Fast-Track A level
University Foundation Programme
Fast-Track University Foundation Programme
International Year One
Academic English Programme
High School Term
Academic Summer Programmes